You are here
Main events calendar
Past Events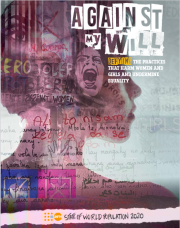 11 July 2020 - 11 July 2020
Kuala Lumpur
Watch this special presentation on the State of World Population Report Launch in Malaysia, as we focus on ending Child Marriage in Malaysia.
Along with a keynote from UNFPA Malaysia Representative, Marcela Suazo, a live panel session featuring subject matter experts and special messages and appearances by some of Malaysia's biggest names in the arts, entertainment, advocacy and civil society arena.
Hosted and moderated by Tehmina Kaoosji.
Details